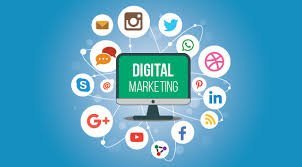 Businesses have now moved from papers to computer and mobile screens, making digital marketing the key business strategy. Digital marketing is the promotion of brands or marketing of products via one or more forms of electronic media.
Online marketing activities include search engine optimization (SEO), search engine marketing (SEM) , content marketing, influencer marketing, content automation, campaign marketing, and e-commerce marketing, social media marketing (SMM),social media optimization (SMO), e-mail marketing, display advertising.
We, at Victorious Digital understand the need of internet marketing and strive to provide the knowledge for the same. We are one of the leading digital marketing training institutes in Pune and aim to provide complete Digital Marketing course in affordable fees and 100% job assistance.
Digital marketing has become the number one way to promote brands and products on the market. Businesses all around the world are now looking for digital marketing experts who can help them reach new customers and beat their competition. This demand is going to create lakhs high-paying jobs in India alone.
The scope of digital marketing is only going to increase in the future as smart phones and internet are becoming cheaper. On top of this, this job is open for everyone as there are no pre-requisites to learn this skill.
We at Victorious Digital, we help to take the first step into on the path to becoming a digital marketing expert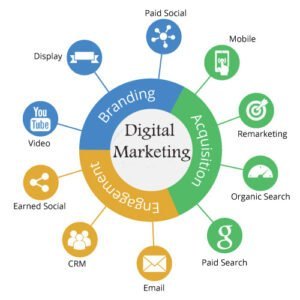 Basic Digital Marketing Modules
Search Engine Optimization (SEO) – Understand the search engine as default entry point to internet. Learn how to get website listed among top search engine results.
Search Engine Marketing (SEM) – Appreciate the role of pay per click in website listing. Learn how to effectively run ads on Search Engines.
Web Analytics – Measure, monitor and evaluate the website traffic and campaign statistics. Learn how to make business decisions from the metrics available in Digital Media
Email Marketing – Delivering the relevant marketing communication to targeted audience in most creative way. Learn how to effectively build your users lists, deliver emails & generate relevant clicks.
Social Media Marketing (SMM) – Harnessing the strength of social media for marketing. Learn how to build brand preferences, generate leads & aggregate audience on Social Media