To be a Doctor, you need to be certified with a qualified MBBS degree. To be an Engineer, you need to get a Bachelor's or Postgraduate degree. But browsing for jobs in Digital Marketing doesn't require any degree. All you need is the best Digital Marketing Training in Pune or cities you want to opt for. The best thing about the Digital Marketing course is that it has nothing to do with any kind of degree.
It's a very fresh course anyone of any age can easily grab and can get acquainted with its platform and tools.
There are millions of job opportunities accelerated by the boon of Digital Marketing. Globally, this media is proven to be the best platform for any business. Also, it has touched the sky to give a hike to any business. People are now much aware of this media and eagerly coming forward to learn the technical knowledge to lead or to start their businesses.
SECRETS TO GET A JOB IN DIGITAL MARKETING
To get to your destination a proper physical and mental planning is necessary. When it comes to food for life that is "JOB" then a lot of your seriousness is required to focus on. People lack as only a course will not help you to master an interview and get the job. No doubt Digital Marketing is the easiest and fastest education anyone can learn but background preparation is a must. People often come with multiple reasons for not getting selected in an interview like 'lack of experience', 'improper preparation', 'competition of talent and skills. No! Not seriously, people are still getting jobs in top-notch companies based on their skills. By 2020, it is already expected that job opportunities in the pace of Digital Marketing will increase but not everyone can fill this.
So, here is a secret notion you must teach yourself to get your job in your hand.
GET CERTIFIED
One aspirant looking ahead to make a career in Digital Marketing so, all he needs is the best Digital Marketing Training in Pune or the city he is looking in. Start with an abundance mindset. Don't fall into the trap of fancy internships, higher grades of other peers. Just be confident, and enhance your hard skills by gaining 100% practical knowledge with an advanced tool for building a grip on a Digital platform. Be a critical thinker, improve your problem-solving ability, start with small projects taught in the best Digital Marketing course in Pune. Then, do the fundamental thing! Believe in Yourself. You are a good person. You can do the job
CHOOSE YOUR CAREER PATH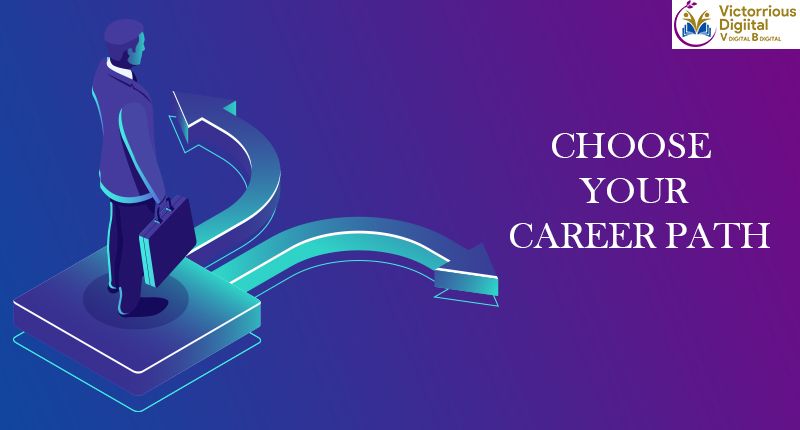 As a beginner, you began your career in Digital Marketing but before going down this road just research & be sure where you want to move ahead? Why? Because Digital Marketing is a common entry-level to enter as a Digital Marketing specialist. It got several other Google disciplines that are interesting and you can get into the depth.
Content Marketing – WordPress, Yoast SEO plug-in
Digital Analytics – Google Analytics, Adobe Analytics
Search Engine Optimization (SEO) – Moz, Ahrefs, SEM Rush, Google Search Console
Search Engine Marketing (SEM) – Google AdWords, Bing Ads
Conversion Rate Optimization (CRO) – Optimizely, Google Tag Manager, Craft
Social Media Marketing – Facebook Ads, Twitter Ads, LinkedIn Ads, Hootsuite, Instagram, YouTube, LinkedIn, Twitter ads
Affiliate Marketing – CJ by Conversant, Impact Radius
Marketing Automation – Marketo, Pardot, Bronto,
Email Marketing – Mailchimp, Constant Contact, AWeber
Web Development – WordPress, Magento, Joomla, Drupal
Project Management – JIRA, Basecamp, Timeforce, Trello
START FREELANCING
After teaching a basic of peculiar Digital Marketing stream to yourself in-depth, go for freelancing. Nobody is perfect at his work until he practices for it. Populate your new profile by doing freelancing work. Start from a small penny and collect credibility of your work. Freelancing will brush your taught skills and sharpen your soft skills of the Google discipline you moved with. Add this hot work experience, a new portfolio to your resume. This will sharpen your personal brand and take you to reach a number of contracts as well. That's the best thing about Digital Marketing, as much as you can show your work then your background doesn't mean a thing.
PREPARE FOR THE FIRST INTERVIEW
After acing Digital Marketing skills from the best Digital Marketing Training in Pune. It's time to prepare for an interview. The interview is a plan as mentioned above. For a successful interview you need these steps:
Dive into the company you are preparing for
Prepare your resume wisely
Be ready with situational questions
Most important prepare for your Digital Marketing assessment
Ben Franklin said, "If you fail to plan, you plan to fail." So, take a deep breath a build inner confidence that "you can do it".
PUT YOUR DIGITAL MARKETING WORK IN FRONT
Following the above steps, you will land the position in your desired organization.
Recap, without any formal experience, fancy internships you landed in the pace of the Digital Marketing world.
Accelerate your Digital Marketing skills, make more connections, make a few strategic jumps this will provide a hike in your designation, your salary, and most importantly with this experience you can launch your brand name in the market.
WHAT ARE YOU WAITING FOR?
If you are determined to go at the pace of Digital Marketing, so don't get perplexed. A desire to be a Digital Marketing professional needs the best Digital Marketing Training in Pune. By 2020, there will be other 1,50,000 jobs. Also, demand for a professional will rise up. You got your best to build an ace career in Digital Marketing under the best Digital Marketing mentor-ship. Follow online be aware of big brand names, involve yourself with effective ideas, and simultaneously, get updated with marketing trends and tools.
Digital Marketing has no linear path, & it never creates boredom. Every day a chance to be creative, to be dynamic, to get with the real world. You are always on your toes, so, if you love Digital Marketing, so step in and take your steps wisely to build a brand new portfolio of yourself.